Welcome to Medicare Support Professionals of Pittsburgh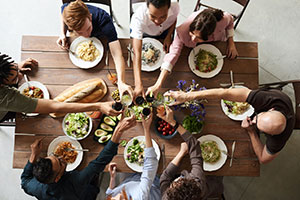 We are an small independent insurance agency located just outside of Pittsburgh, Pennsylvania specializing in Pittsburgh Medicare Plans, Medicare Supplements and Medicare Advantage Plans. We help you to choose the best Medicare plan based upon your individual circumstances. Our services are also completely free!
Being an independent insurance agency means we can share with you all the different insurance companies in minutes, saving you time and effort. Here's a link to our online quick quotes page if you would like to request a quick quote from us. Or, if you prefer, you can always call us at 724-695-3031.
Our office is located in the Coraopolis area, about 17 miles outside of Pittsburgh servicing Allegheny, Washington, Beaver, Butler, West Moreland and Greene Counties in western Pennsylvania. We also offer services to those in Ohio and West Virginia.
We know how cumbersome it can be when trying to weed through the different plans. If you're a Pittsburgh senior looking for a Medicare supplement plan, please reach out to us. We can share all the different plans available to you in a matter of minutes, thus saving you valuable time and effort.
Our Goals:
To provide you with a thorough explanation of what each plan offers, so that you can make an informed decision.
Help you to choose the right plan for you based upon your physical and financial needs.
Provide outstanding and ongoing customer support.
We understand busy schedules and how important convenience is and if traveling to our office isn't an option, we can come to you. Whatever is easiest for you. Plus, it's FREE! You never pay us a dime!
CLICK TO HEAR WHAT OUR CLIENTS HAVE TO SAY!
At KMB Insurance Services, LLC, each one of our clients works with a dedicated expert to proficiently address all of your concerns. We offer all types of Personal Insurance coverages to our clients in Pennsylvania including Individual Health Insurance, Medicare , Individual Life Insurance, and Final Expense Insurance.
Let us help you cut your insurance cost in Pennsylvania
Just give us a quick call today at 724-695-3031 or submit one of our quick online quote forms - with the help of our dedicated business partners; we conveniently offer an entire solution for all your insurance and business needs.