About KMB Insurance Services Pittsburgh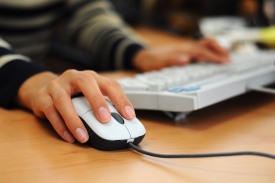 KMB Insurance Services is an independent insurance sales agency specializing in Medicare. Located just outside of Pittsburgh, we have been servicing our local region and other Pennsylvania, Ohio & West Virginia communities for close to two decades.
We are a small, but professional team with an office located in Moon Township, Pennsylvania (northwest of Pittsburgh). Ken Brandy is our seasoned Medicare Specialist, with over 19 years of experience as a Medicare Specialist who will work with you to identify the right plan based upon your own personal needs.
Our large selection of insurance carriers are carefully chosen for the purpose of providing you with the best coverage, price and service possible. We focus on those things that mean the most to you:
What is covered?
What is not covered?
Budget and out of pocket expenses.
We carefully assess your circumstances and provide you with the help you need in order to make an informed decision when choosing the best available plan to fit your personal needs as well as your budget.
We simplify the process and eliminate the stress of you having to determine which plan is best by comparing rates and coverage of all the major carriers. After identifying which plans would work best for your needs, we consult with you in person, either in your home or in our office; whichever is more convenient for you.
Our credibility is at the forefront of what we do. KMB Insurance Services is committed to providing a positive experience and building a lasting relationship with all of our customers. One way we do that is by striving to educate our clients about important changes that could affect them down the road. We stay up to date on policy changes within each insurance carrier and notify our clients before the annual enrollment period each year.
It's important to work with someone who is experienced and we are. Feel free to give us a call at 724-695-3031 and we will gladly discuss how we can help you with all your Medicare needs.
Plus, our consultations are completely FREE with no charge to you for anything whatsoever!