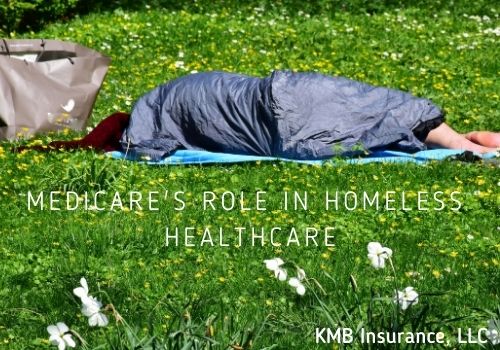 Homelessness in the United States is a complex problem, with the Census Bureau estimating in 2018 that more than 550,000 individuals experienced homelessness on any givenday. Concerns about solving the issue of homeless are broad, but solutions are vague. Nonetheless, it remains clear that homelessness brings with it a series of healthcare complications.
Data from the White House reveals that 20 percent of homeless individuals in the US have a severe mental illness, while 16 percent suffer chronic substance abuse. A lack of access to care facilities, like mental and behavioral healthcare options, would naturally exacerbate the problem of homelessness in America.
Addressing that lack of care access, then, becomes a prospective solution. Many in the US have turned toward an idea resembling a Medicare Advantage plan for homeless individuals as a way to contend with some of the complexities of this issue. Many cities have provided their own input.
LA Care, a healthcare plan from Los Angeles, has partnered with a number of other healthcare organizations in the US in order to develop a special needs plan with a unique focus on homeless matters. This would work under the Medicare Advantage umbrella. Now, naturally there is no functioning plan in place at the moment, but a number of officials and organizations do have some ideas to generate a Medicare Advantage plan for those most in need.
Using Medicare Advantage
Medicare Advantage seems the best mechanism available because it already helps consumers find moderately-priced Medicare options. There are hundreds of Medicare Advantage plans on the market, while as of 2018 an estimated one in three Medicare beneficiaries was enrolled in Medicare Advantage.
The CMS markets Medicare Advantage as an "all-in-one" alternative to traditional Medicare plans. Medicare Advantage plans are sold by Medicare-approved private carriers and are typically bundled together with Medicare Part A, Part B, and often Part D prescription drug plans. Most people enroll in Medicare Advantage plans through an HMO or Health Maintenance Organization.
According to the Kaiser Family Foundation, there are more Medicare Advantage plans available in 2019 than in any other year since 2009. This increased number of potential plans should meet the increased needs of an aging population, which makes it the perfect vehicle for providing care for the homeless population.
Under current eligibility rules, Medicare Advantage is available to customers 65 years of age or older who:
Live in the service area of the plan they wish to sign up for Have Medicare Part A and Part B

Do not have stage-end renal disease

According to CMS, Medicare Advantage plans must cover all services covered by original Medicare.

This must include emergency and urgent care, but these plans can charge different costs out-of-pocket.

Elective services may not be covered by Medicare Advantage, but there is an appeals process beneficiaries can use.
The Details of Homeless Healthcare
In terms of the homeless population, the plan would be enabled by Medicare-managed care groups and would offer risk-adjusted payments each month to Medicare Advantage organizations. These payments would cover Part A, Part B, and Part D benefits. Parts of the program would be dispensed by healthcare centers, community organizations, clinics, and other organizations.
A number of areas would be of particular focus. Plans would deal with addiction treatment, chronic disease management, transportation to care, and more. According to researchers, CMS would have to mount a pilot project in order to nail down some of the details. Success would be determined by the plan's method, if it decreased spending on homeless healthcare in general, if it decreased homelessness in general, and if it produced better healthcare outcomes for the dispossessed population.
Naturally, getting to the point of sustainable healthcare policy for homeless individuals that involves Medicare Advantage is an uphill climb. But researchers argue that it is in the best interests of all to address this matter, as the associated costs of homeless healthcare are significant and the benefits to coming up with solutions are great.
Even if a moral imperative is not an adequate reason to develop a plan to address the homeless population, there are many more practical benefits that await a society that does genuinely care for the less fortunate.