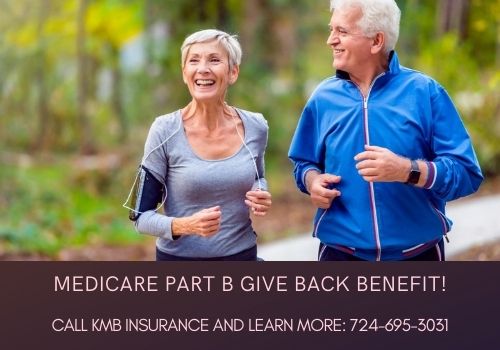 If you've seen any number of Medicare commercials on television, you've probably heard of something called the "Medicare giveback benefit" and you've probably wondered how you can get back some of your Medicare Part B premium.
So, what is exactly is the Medicare giveback benefit?
The Basics of Medicare's Giveback Benefit
We know that this benefit isn't new. It first appeared in 2003 as a way for Medicare+Choice plans – Medicare Advantage's precursor – to obtain a reduction in payments. This cut funded the so-called Medicare giveback.
Medicare's giveback benefit is part of the Medicare Advantage program, but it's not available in all areas. Check with your plan's specific details to determine if the benefit is available.
If the benefit is available for your plan, Medicare will effectively "give back" a portion of the monthly Part B premium. This giveback benefit does change annually, as do the plans that cover it, so you'll have to check with your plan for exact details.
Qualifying for the Giveback Benefit
Qualifying for the Medicare Part B premium giveback program doesn't have any income-related criteria, but it is only available for those paying for their premiums already. In other words, if you are receiving some form of Medical Assistance or any government aid to pay premiums, you will not be eligible for the giveback benefit.
Remember, too, that the giveback benefit is administered through Social Security. You may see the reduction as a benefit on your Social Security check, not as a reduction from your insurance company. This giveback is administered monthly, although in some cases it can take time for processing into a lump sum payment.
Finding out how many plans carry the giveback benefit is an uphill climb, especially as the numbers change each year.
Giveback Benefit Details and Specifics
Some commercials claim a giveback benefit up to $144 a month, but that all depends. Benefits seem to range anywhere from $25 to $144 a month, although the larger benefits are decidedly less common. In most cases, the giveback benefit seems to range anywhere from $50 to $100.
It seems fair to say that most Medicare Advantage plans are still not offering the giveback benefit, however. You may find different results in your area. There are some Special Needs Plans that may include the giveback benefit, although many of those involve some form of government assistance and would therefore be disqualified.
Medicare giveback benefits are not yet available for Medigap plans, although that might change in the future as market needs fluctuate.
The dollar amount of the giveback also varies from plan to plan, with geographical area playing a role. You might find a giveback benefit from Cigna, for example, but it may be limited to a certain area. Always check eligibility requirements with your specific plan to find precise answers.
Recipients of the giveback benefit will generally receive an amount up to the standard monthly Medicare Part B premium, but payment of the premium is still required. This includes any and all copays, deductibles, and coinsurance payments that may be included in the plan. Because the reduction comes out of Social Security or as a credit later on, prompt payment must be ensured and the plan must remain active.
Getting the Giveback Benefit
In order to get in touch with the Medicare giveback benefit and find more information, some might advocate for you to call a certain number from the television.
But using the Medicare Plan Finder is an even better place to start, as it will note the existence of the giveback benefit on a plan's details page. While you may not be able to find the exact amount of each benefit attached to each plan, the Plan Finder is still a great starting point.
Remember that the giveback benefit may be enticing, but it's not the only factor you should use when deciding what plan you want. There are other considerations, from the amount of coverage the plan actually has to any network details.
As always, do your research. There's a lot of information out there; but finding what works for you takes a personal touch. The giveback benefit helps when times are tough, but that benefit can be overshadowed if the plan you have isn't the plan you need.
If you would like additional help in choosing the right plan for you that will work along side your Medicare; don't hesitate to contact us. Our services are free of charge.